The quality of customer data is a critical component to success with any CRM system. Without accurate, up-to-date, and properly structured customer records, CRM systems will fail to deliver on their potential. And, as your CRM system struggles so will your business. The problem is that data quality problems are a natural byproduct of the operation of CRM, given it captures and manages somewhat volatile information – about customers - CRM systems themselves have little to no native capabilities to address the problem.
In this Trillium-hosted webinar, we will be joined by Guest Speaker and CRM specialist Kate Leggett, Forrester Research's VP and Principal Analyst for Application Development and Delivery in a discussion of the data demands placed on CRM and how best to address them. Without a sustained attention to data quality, enterprises are at significant risk. This webinar will provide insights on the risk organizations face and how best to address them in a proactive way. You'll learn:
The innate data quality challenges inherent in being successful with your CRM initiatives.
Some practical guidelines on how to incorporate sound data quality practices into your CRM operations - and do it quickly.
Some examples of how organizations have successfully addressed their data quality issues.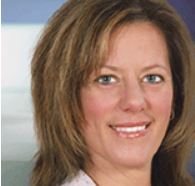 Kate Leggett
VP and Principal Analyst for Application Development and Delivery
Forrester Research

Steve Shissler
Director of Sales Engineering
Trillium Software